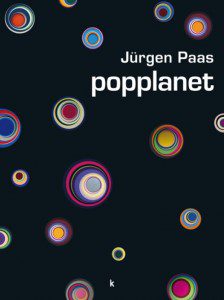 New book by Jürgen Paas (to be published on 9th December).
Texts by: Thomas Wulffen, Beate Reifenscheid, Ulrich Krempel and Bernd Finkeldey
Edited by: Galerie Obrist, Essen u. a.
Language: German/Englisch
Pages / Illustrations: 180/100
Size: 32 x 24 x 3 cm
Cover: Fester Einband/Hardcover
Book Release: Sunday, 9 December, 2012, 11 a.m., Museum Katharinenhof, Mühlenstr. 9, 47559 Kranenburg

Here you can order the book...
Upcoming exhibition in Essen:
Jürgen Paas: SPUTNIK
01/18 - 03/02/2013
Galerie Obrist, Essen