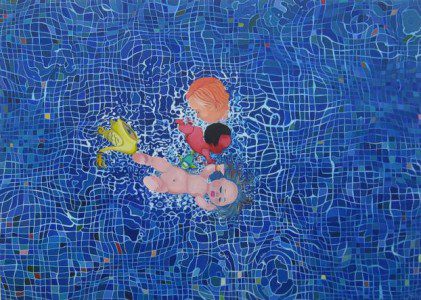 Starting on 28 September German-Argentinian painter Marcela Böhm shows her new work at Obrist Gallery. Titled OPEN WATER paintings and drawings are to be seen, which deal with the theme "humans and water". In her very own handwriting Böhm creates new and unsighted pictures about this existential relation.
A catalogue has been published.

Press Release (German)
CV Marcela Böhm
Marcela Böhm: Open Water.
Sep. 29- Nov. 3, 2012
Opening Reception: Friday, Sep. 28, 2012, 7 p.m.