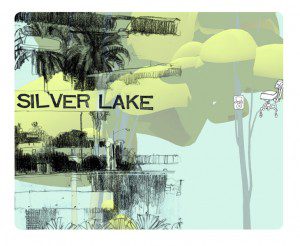 The works of Katrin Assmann and Christian Schellewald, who recently arrived at GAM, have come a long way. . The Essen-born live today in California, near Hollywood. Both attended Prof. Otto Näscher's drawing class at the Essen Folkwang School.
The trained illustrator Christian Schellewald is Art Director of the animation studio Dreamworks in Los Angeles. He has contributed to cartoon successes such as "Kung Fu Panda"; (2008), "Shrek 2"; (2004) or "The Prince of Egypt"; (1998). Schellewald will be represented in the exhibition "Gezeichnet, gepixelt, gedruckt"; with works from his "Sketchbook from California"; (Design Studio Press, 2006), which captures impressions of Californian life in atmospheric drawings. His wife Katrin Assmann, who worked for the German edition of the "Financial Times"; for many years, also deals with her adopted country in her pictures. Often the artist couple also work together: Schellewald's drawing contours are given space and atmosphere by the colouring of his wife.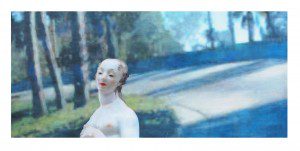 Gezeichnet, gepixelt, gedruckt.
Illustration art from Essen by Katrin Assmann, Martin Baltscheit, Gaby van Emmerich, Jamiri (Jan-Michael Richter), Helge Jepsen, Christian Schellewald and Rainer Stock.
Essen, GAM Galerie Obrist, 24.07.–28.08.2010
Exhibition opening on 23. 07. 2010 , 7 p.m.