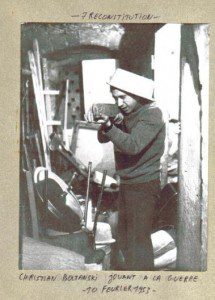 After summer break Obrist Gallery will start with two exhibitions of depth psychological characteristics: Slava Seidel presents her "dream territory", paintings full of surrealistic phantasies and "impossible" architectures, whereas Boltanski shows childhood memories re-enacted as grown-up in photographic shots. The Opening Reception will take place on upcoming Friday, 9 September, 7 p.m., you are cordially invited!
SLAVA SEIDEL - TRAUMREVIER
CHRISTIAN BOLTANSKI - RECONSTITUTION
10 September - 15 October, 2011
Opening Reception: 9 September, 2011, 7p.m.