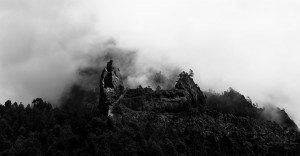 Vom 29. Mai bis 3. Juli zeigt die Galerie unter dem Titel "Deep Black / Bright White" neue Arbeiten des Mannheimer Fotografen Peter Schlör. Von Anfang an hat Schlör stets in schwarzweiß gearbeitet, und kein Begriffspaar ist zur Charakterisierung seiner Kunst besser geeignet als dieses. Nach unserer letzten Ausstellung in 2007, die sich ausschließlich mit seinen frühen Arbeiten auseinandersetzte, zeigen wir nun bis 3. Juli 2010 neue Fotoarbeiten aus den Themenfeldern "Sky", "Mountain" und "Winter". Hier werden Anklänge an die Konzeption der romantischen Landschaftsmalerei besonders augenfällig.
May 29 to July 3 the gallery shows new works of the Mannheim photographer Peter Schlör. From the beginning Schlör worked in black and white, and no other term is better in describing his art than the exhibition title "Deep Black / Bright White". After our latest exhibition in 2007 featuring his early works we currently show new works from the topics "Sky", "Mountain" and "Winter". Echoes of the concept of romantic landscape painting are very significant here.
Pressemeldung bei openPR
Press release at openPR (German language)
Mehr zu Peter Schlör
More about Peter Schlör
29.05.-03.07.2010 - Peter Schlör: Deep Black / Bright White. Fotoarbeiten.
29 May - 3 July, 2010 - Peter Schlör: Deep Black / Bright White. Photoworks.